In many cultures sweet foods play a prominent role in the celebration of a year's passage in the life of a child. (My mission is to make these and have them end up delicious.)  In keeping with the baking theme, and in time for the holiday gluttonous rush, I wanted to re-share a recipe for gluten-free Nutella and chocolate cake, because it was mighty tasty. Grease the sides of the pan and line the bottom with a round of parchment paper. People are still talking about it. The one area that does get significantly more difficult, though, is dessert time. In a separate bowl, combine 1/4 cup sugar, 1/4 cup Splenda, cinnamon, and nuts; set aside. The rest of the ingredients are fairly standard and available from any supermarket," said Trudi.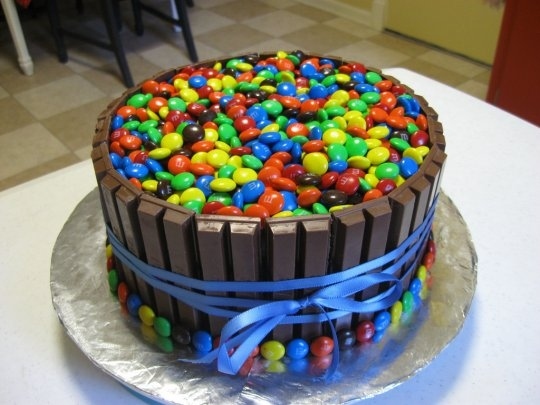 Instead of traditional frosted layer cake, parents can serve individual cupcakes decorated with the name of each child attending the party. Dust the pan with a little bit of cocoa powder. Stirring constantly, simmer very gently for 2 minutes. Remove dough, pat out to a disk and wrap in plastic wrap and refrigerate for 35-45 minutes (or overnight). In a large bowl, combine sugar, flour, baking baking powder, salt, and cinnamon. Disclaimer Statements: Statements and opinions expressed on this Web site are those of the authors and not necessarily those of the publishers or advertisers. For the buns 1.
Or to give the party a healthful dessert twist, prepare or purchase a "fruit cake" (a cake made from fruit, not the bread-like holiday staple) designed in the shape of the child's favorite toy or pastime. Once that mixture is fully blended, stir in the instant coffee and put aside. One-third at a time, fold the eggs into the chocolate mixture. Whip on high speed until combined. Sprinkle powdered sugar lightly on top of the cake. Add a little full fat milk or yogurt if the mixture becomes too stiff. 4.
Spoon into 24 bun cases (nearly level to the top) and place them in a bun tray. It looks pretty. Cover with plastic wrap and refrigerate overnight. Bring to room temperature before serving. Take out from baking tray and leave to cool on a cooling rack. For the icing Best 250g butter with 200g mannitol and 50g cocoa power to form butter icing. Once the buns have cooled, pipe onto the top of each bun.